Developer
Developed by Space Dust Studios
Published by Deck13
Cartoon racers have been around and prevalent since Super Mario Kart, and we've seen all sorts of iterations. Nothing, at least as well as I can remember, is quite like Obliteracers.
Obliteracers is a single screen multi-racer demolition derby from Space Dust Studios, and it is fun!
Imagine Mario Kart, Twisted Metal, and Spy Hunter all mashed into one. This is only a start as to how this game feels while playing.
The game is simple, race around a track and destroy your opponents. Winning the race isn't earned by crossing the finish line first, but surviving the longest or by scoring the most kills. There are several game modes and several tracks all demonstrating different environments and obstacles.
Placing well in your career mode races earns you bombs that unlock, game modes, race tracks, racers, and new track conditions all of which affect the "racing"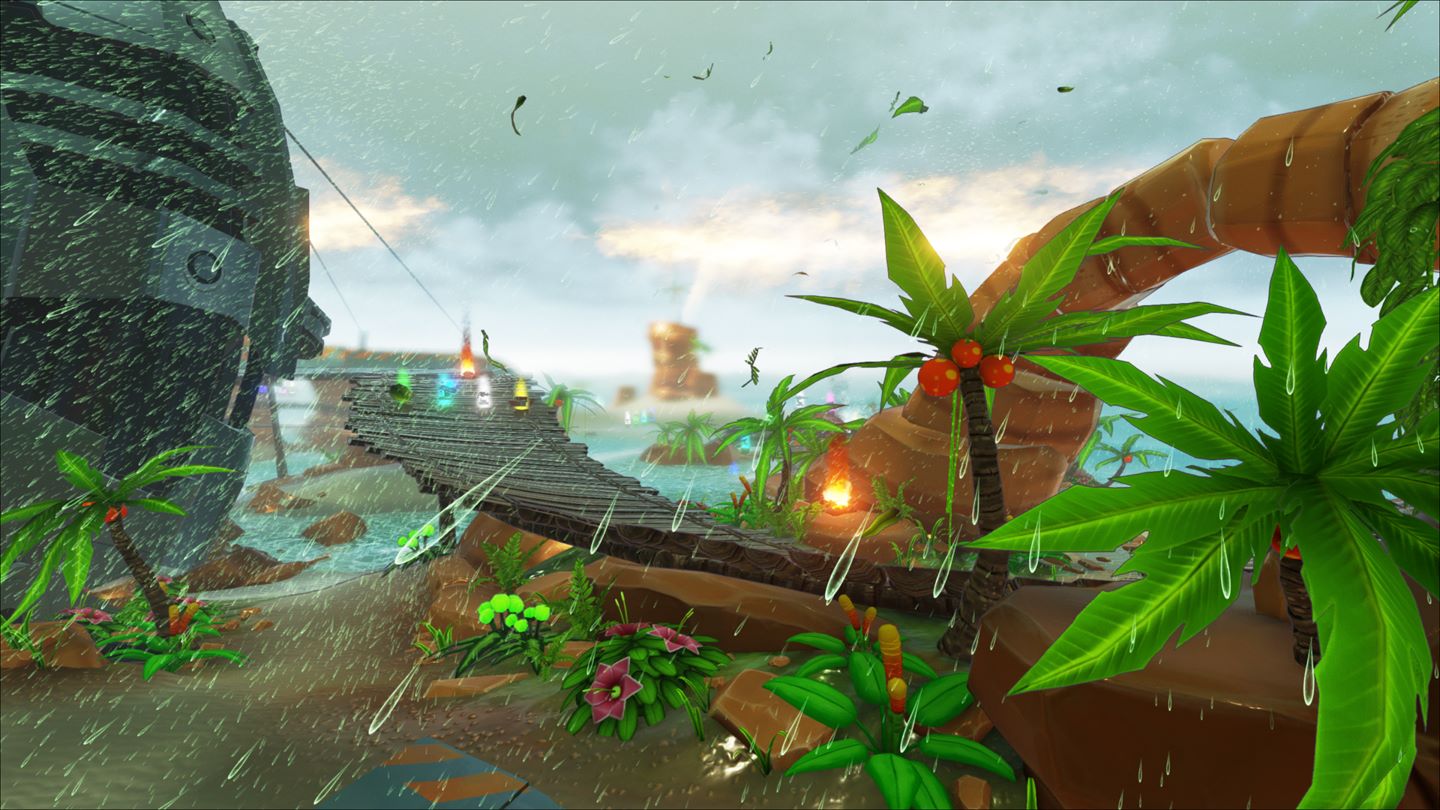 In addition to weather affects, a handful of race mods are available to change racing elements, One of my favorites is the pinball mod that makes car to car impacts feel like bullets colliding with the accompanied Cha-Ching! from an old school pinball machine. There are so many mods available I haven't had time to try them all much less all the crazy combinations that are possible.
The controls are super simple as most cartoon racers are. Gas, Break, and Fire are the beginnings in Obliteracers you can hop into a drift, and and even use a shield (but don't use it too much it'll slow you down and if you fall off screen you're dead anyway).
Obliteracers is available on Xbox1, PS4, and Steam for $13.99 or $14.99
Let us know what you think about your Obliteracers experience in the comments below.
Positives
Great concept!
Fun to Play!
Even better with friends!
Negatives
Single player not super engaging, but gives you a good introduction to the racing modes and tracks.
Have to play through career mode to unlock all modes and racers.
Super fun race game to play with friends!